High-Performance Synthetic Ropes – synthetic rope using the right combination of materials, constructions, coatings and protective wear to meet your strictest application requirements. This includes the market-leading Plasma® and the cutting-edge technology of BOB® (Braid Optimized for Bending) designed specifically for deep water lifting operations. Whether you need a standard or custom-engineered solution, our expertise paired with our wide range of options ensures you always get the best possible solution for your application.
Offshore working & Lifting Lines
Buoy Mooring Systems
Tug & Savage Lines
Inland River Lines
Ship & Barge Mooring Lines
Mining Tow Lines
Stay Cables
Utility Pulling Lines & Cable Grips
Utility & RV winch Lines
Theatrical Rigging Lines
Commercial Fishing Lines
Emergency Tow Packages
Seismic Products
Aerostat Tethers
Custom Applications
Rope Slings
Selantic Slings
Subsea Tethers
Integrated Hardware
Custom Slings
Custom Applications
Plasma® 12 Strand
Plasma® 12×12
Spectra® 12 Strand
Spectra® 12 x12
Vectran® 12 Strand
Vectran® 12×12
BOB® 12 x12
Polyester 12-Plait
Polyester Double Braid
D/T Composite Double Braid
D/S Composite Double Braid
Nylon Double Braid
Nylon 12-Plait
PSR 2000
G/T Composite
N/P Composite Double Braid
Technora® 12 Strand
VS Cable Grips
Co-polymer 12-Plait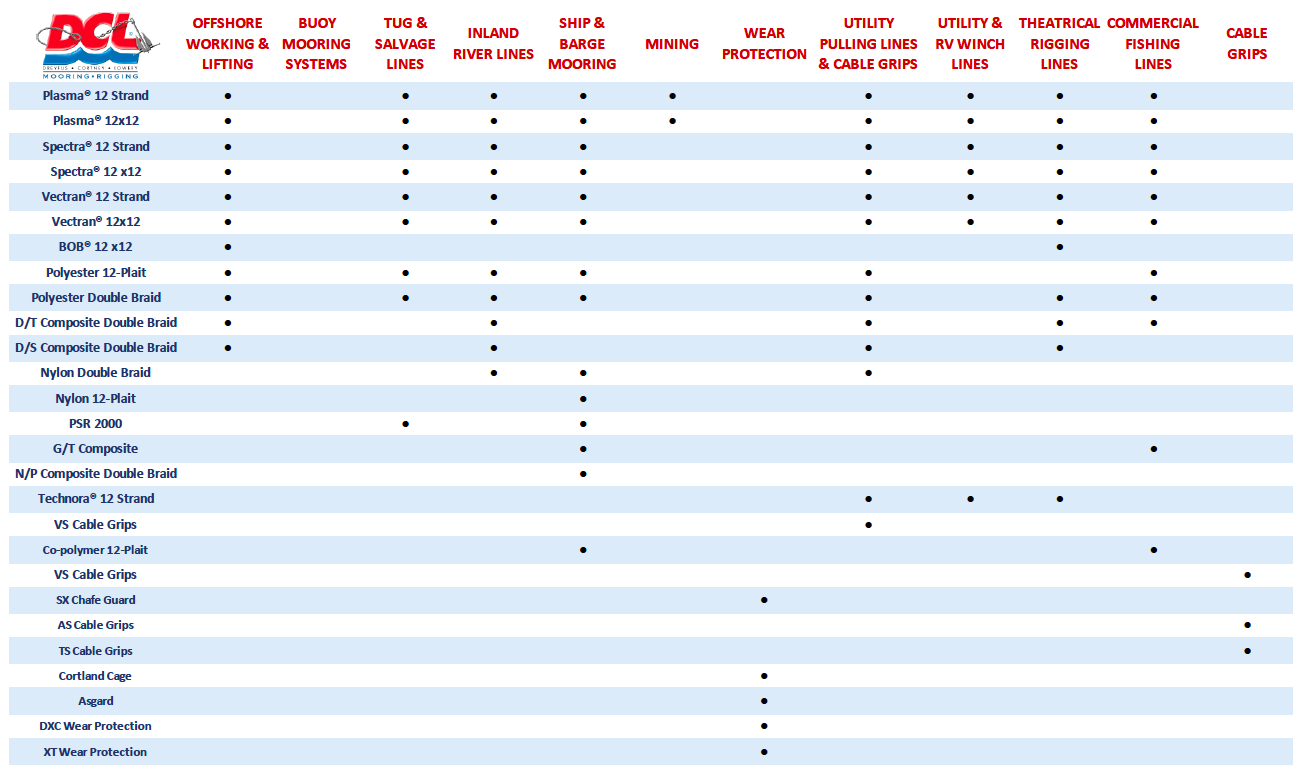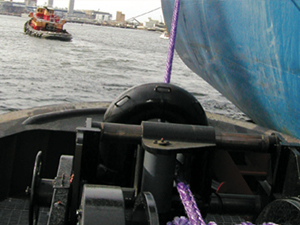 Cortland has supplied the highest quality lines to tugs and other hard-working vessels all over the world for ship assist, towing, and escort jobs for decades.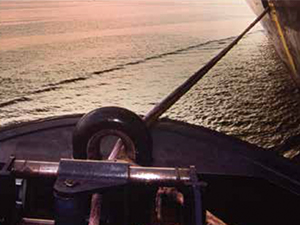 We can produce heavy duty Marine, US CG, USN, and industrial mooring lines to order, based upon your strengths requirements the length of line required and the expected loads.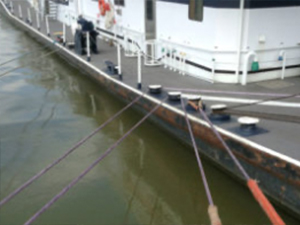 Wing and face lines used in push boat applications custom engineered for the horsepower in specific makeup that your vessel requires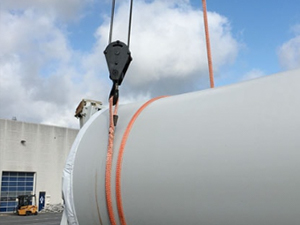 Soft to the touch and ultra flexible, Cortland slings minimize the potential for surface damage when components are lifted, which is critical during blade handling and installation.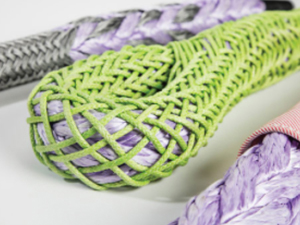 For additional defense from cutting an abrasion, we offer several protection options to increase the service life of your lines and ensure a safer operation.
Durably constructed, are easy to deploy oceanographic mooring lines eliminate connecting hardware so they last longer, or more reliable and require less maintenance.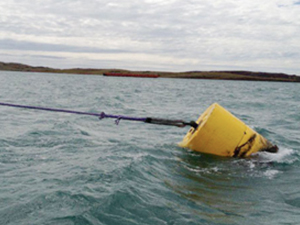 Our custom buoy mooring lines are designed and constructed to stay in position in harsh marine environments.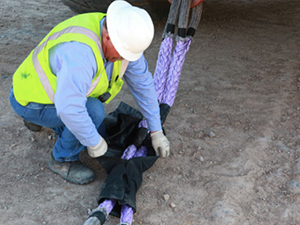 Specialized wear protection solutions project wear points from abrasion, cutting and heat damage to increase the ropes service life.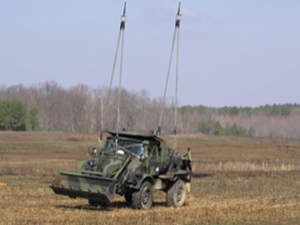 Light weight lifting harnesses which allow equipment to be lifted by helicopter from field locations.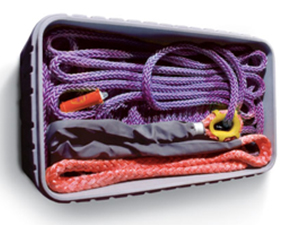 Elements for a quick response to tow and recovery inside a heavy-duty weatherproof container. We offer two standard sizes or custom-built solutions.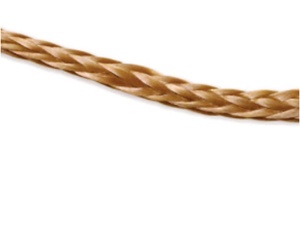 More than 2x stronger than any other commercialized synthetic fiber, Zylon® PBO is often used in the most demanding applications.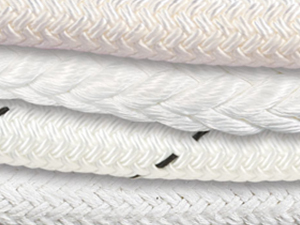 We provide for fiber constructions that made MIL Dash spec requirements, including nylon double braid, polyester 12 plait, polyester double braid and spun polyester double braid.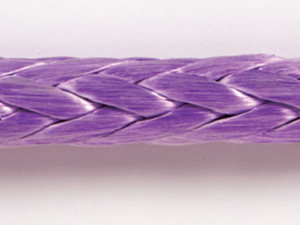 High-performance synthetic rope solutions not only equal the strength and durability of steel wire, they also allow for reduced weight, space savings, and safer, easier handling.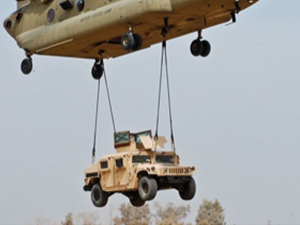 MEAT Slings
Lifting solutions built with lightweight, high specific strength rope that fit weight requirements; yet flexible to be stored in a small space.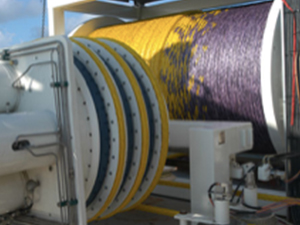 Our synthetic ropes reduce weight, improve speed, and boost overall vessel operational efficiency of coring operations compared to steel wired rope.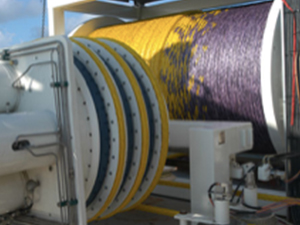 Recovering a disabled vehicle can be a difficult and hazardous process, but synthetic, braided rope recovery and tow lines offer a higher level of safety and ease.
High-performance rope and round lifting slings are excellent lightweight tools and a safe alternative to traditional wire rope slings.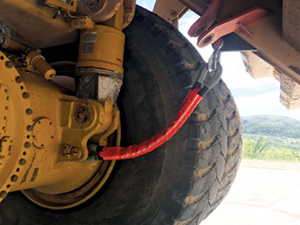 Haul Truck Body Cables
The jacketed Cortland synthetic haul truck tie-back cables are designed and built specifically to safely keep a truck bed open during maintenance.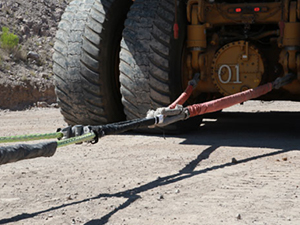 The jacketed Cortland synthetic haul truck tie-back cables are designed and built specifically to safely keep a truck bed open during maintenance.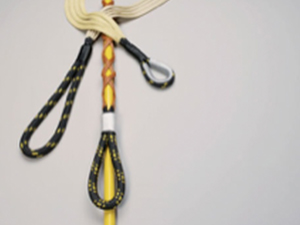 Prevent cable and rope damage. our cable grips are used to grip many types of cables and ropes with multiple surface materials - from large hydraulic umbilicals to small fiber optic cables.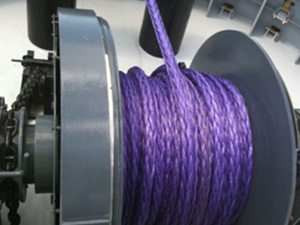 Made from Plasma® or BOB®, our winch lines are easier to handle, quicker to rig, and safer to use. They offer superior flexibility and are easy to inspect, and will not rust or corrode.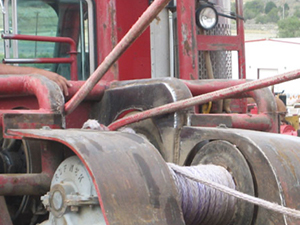 Cortland's Plasma and GTM which lines spoiled evenly and pull off the drum easier than steel. Strong, safe and reliable every time.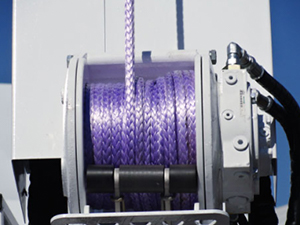 On the booms of utility trucks nationwide, synthetic rope has largely displaced wire cable; offering greater safety, light weight benefits, and reduced wear and tear on winch motors.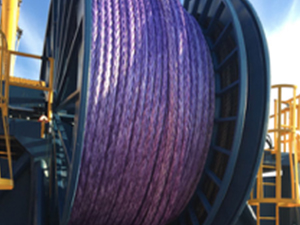 Neutrally buoyant, high-performance fiber rope weighs virtually nothing in water, so regardless of the length of rope used, it does not add anything to the load experienced by the winch.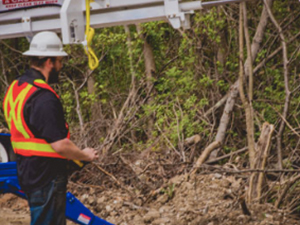 A wide range of winch lines for pulling overhead powerlines and setting poles and transformers. Our synthetic lines are safer, lighter and easier to handle than steel.
High-performance synthetic messenger lines can me property tensioned to resist the expected loading while keeping sag between support safe and within acceptable limits.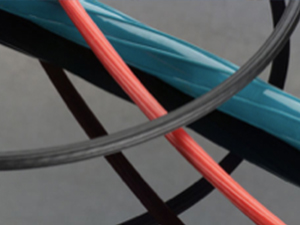 Similar effect to braided hair fairings, we offer an extruded "shakedown" jacket which addresses the adverse effects of strumming/vibration and reduces cable noise and drag.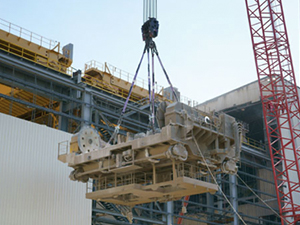 Our UHMWPE rope lifting slings size-for-size have equal strength to steal, eliminating the need for new hardware. Multi-leg configurations are also available.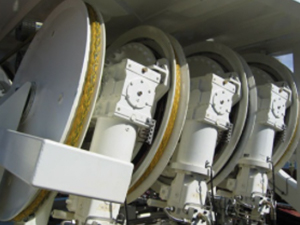 Cortlandt's fiber rope solutions have been demonstrating superior performance for lifting operations in deep and ultra-deep waters since 2006.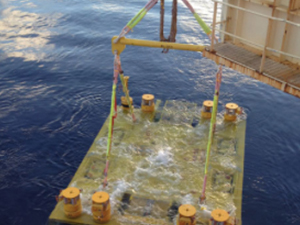 Our engineering team can assist or lead discussions in designing the most appropriate lifting sling solution for superior reliability, durability, and safety.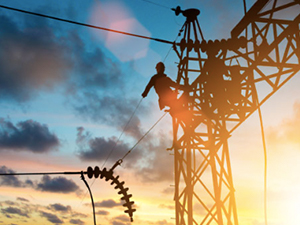 Lightweight and high strength high-performance Cortland lines can be used on existing equipment for heavier pulls, or downsize the line to pull the same load and store longer lenghts on the reel.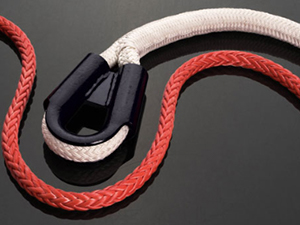 Our plasma and spectra lines are high strength, abrasion-resistant, low stretch, easy to splice, tongue free for no twisting, and stay round and firm around blocks and sheaves. Different color coatings are available for easy identification.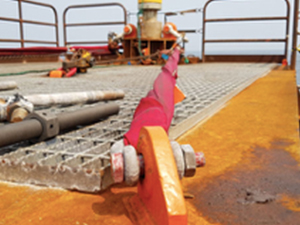 Sea Fastening Straps
Engineered rope solutions for safely securing cargo during offshore transportation, even in the most extreme sea conditions.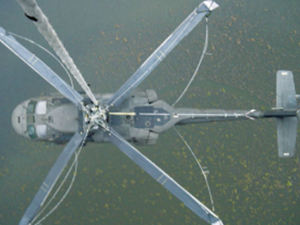 We offer extensive experience and capability for developing and producing rigging for aerial operations that meet stringent performance requirements.
high strength lightweight Technora fiber. The 12 strand braided construction is torque-free and easy to splice. Technora 12 is extremely heat and flex fatigue resistant.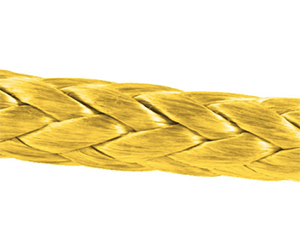 Vectran fiber is the best choice when an application requires zero creep resistance. The high strength fiber has excellent bend and flex fatigue resistance.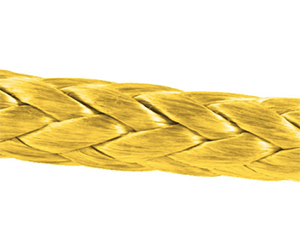 Braid optimized for bending (BOB) is the best solution for high bending fatigue applications, making it a very popular choice for winch lines.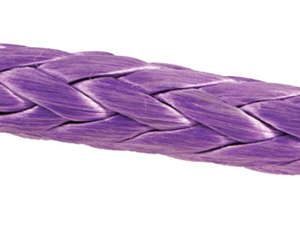 The highest strength synthetic rope available, Plasma® also has the highest abrasion resistance of any fiber and very low elasticity.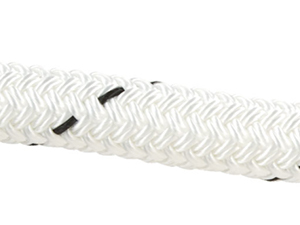 Polyester has the best weathering characteristics and excellent wet strength. Choose from Polyester double braid or Polyester/Vectran double braid.